The Way We Go, Your Roadmap to a Better Future
000013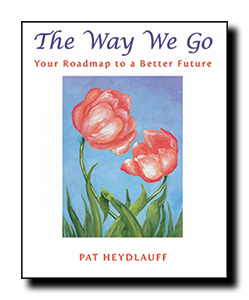 The Way We Go, Your Roadmap to a Better Future

is a unique mixture of spiritual artwork and words that inspire you to ask questions and seek answers within. They encourage you to find your inner connection and empower you to reach your unlimited potential.
A spiritual revolution is about to explode in our country – one where people are looking for a spiritual connection, not a religious or church experience. The flood gates have opened with the arrival of the 21

st

Century where people hunger for connection and meaning; a connection they are longing for, searching for – almost desperately.
To purchase from Amazon..click here